If you think that POS systems are only used by fancy, pricey restaurants, think again! In reality, whether you own a small café, a busy food truck, or even a local restaurant, a POS system is the secret ingredient to your success. You may wonder if it's worth it to spend money on a POS System or if it's just another overpriced cost. Here's a little secret: it won't break your budget or make your head spin with the complexities. The truth is, it makes your life easier!
If you're concerned about improving your customer service, it's now more than simply a choice- it's a need. In today's time, adopting technology is the way to go, regardless of the size or style of your restaurant.
Finding the right POS system could be challenging for every restaurant owner. If you're still new in this industry, this blog is for you. If you're still wondering what a POS system is and how to choose the right one for your needs, read this article!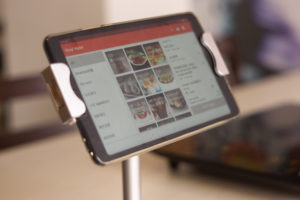 Let's find out why Slurp POS is the right choice for every new restaurant owner.
It's Affordable

Using a POS system isn't only about saving budget; it's also about keeping your peace of mind! You can save time, and reduce labor costs. Orders can be ordered directly in the system, and there is no need for an employee to take the customer's order and send the order to the kitchen.

In addition, you can save in terms of the cost of losses that we don't see. For example, the cost of taking the wrong order, wrongly delivering the food, or the accountant miscounting the inventory. If you already use the POS system, it's easier, everything is already in the system. All you have to do is press the button you want.

With a POS system, consider a future in which receiving orders is effortless and you don't need to go back and forth to the kitchen. You can take care of everything by just using an iPad, everything can be settled.

Ease of use

Scared by how complicated of a POS system yet still wanna enjoy the advantages? Don't worry, getting started with Slurp in the POS world is as easy as ABC! With our advanced UI you have no problem understanding the flow. You'll be an expert with the Slurp POS system in a month.

Why? Considering that you were the primary focus of the Slurp system. It's a piece of cake for new restaurant workers to get used to the flow of functions, ensuring your team will be operating smoothly in no time. When something is as straightforward and easy to use, training time is reduced and your business flows smoothly.

Stable and Trusted

System performance is the most important aspect when using a POS system. Facing disruption or system down during peak hours is absolutely a mood killer for your staff. But guess what? Lucky for you, our Slurp POS has been proven with the best stability that you can find out there. With Slurp POS, the disruption or system down issue is one less problem for you. We can assure you that the risk is minimal with the Slurp POS system.

Complete Features

As you can see, Slurp POS does provide a variety of important features for your business. Mind you, one article may not suffice to list the POS system's features. Ha ha

But fret not; these are the important ones that you need to know:
– Customize your own menu! Yes, you can customize your own menu as Slurp POS has the flexibility to customize your menu as you see fit with our customization system. For example, a scenario where you decide to give out a buy 1 free 1 promotion, a new offer, or just to add-on a new dish to your menu, can be easily managed with our customization system as easy as 1, 2, 3!

– Other than that, Slurp POS does have an online ordering integration. Now you wonder what is online ordering integration, right? Online ordering integration will help ease the payment process for customers that order for pickup. With this feature, you not only ease their payment process, but it also helps to expand your business reach in the market. You know what they say, you gotta keep up with the trend, or you're gonna lose. And ordering online is the trend..

– Slurp POS has a table management feature as well. With this feature, you can improve or adjust the seating in your restaurant. This feature helps in improving your order-taking flow and provide an excellent service for your customers at the same time!

Helpful support team

Ever felt helpless while your point-of-sale system falters during business operation? Don't worry, Slurp POS has your back! You can relax knowing that we are ready to help our merchants, anytime – anywhere.

Let's say you encounter an issue, like Central app refusing to cooperate. Do not worry; our Support team is available and prepared to step in and rescue the day. However, there's more to this Support team; are you wondering what else they can do? Read this article. Our amazing service isn't only for Slurp users! No matter which package you've subscribed to, you're part of our extended family. So come on in, because with Slurp, there's a seat at the table for everyone!

Flexible

You won't be tied by contracts or be forced to pay extra costs to stop using the Slurp POS system. We believe in providing you the power to decide what fits you best. Yep, you read that correctly. With choices for renewal that range from three months to a full year, you have control over your spending and your journey with us.
Choosing a reliable POS system is just easy with Slurp. If you are looking for a POS system that suits any size of business, with a reasonable price, and does not cause headaches, Slurp POS is your one and only option. Wanna know how Slurp works for you?? Get in and let Slurp streamline your restaurant operations! Get a FREE DEMO from us now!