You nailed down the best location, you came up with menus that will make customers drool and you are just about ready to kick start your business. Awesome!
Now the next step is for you to choose the right point of sale system to manage your business operations both effortlessly and flawlessly.
But wait, what is a point of sale system?
Traditional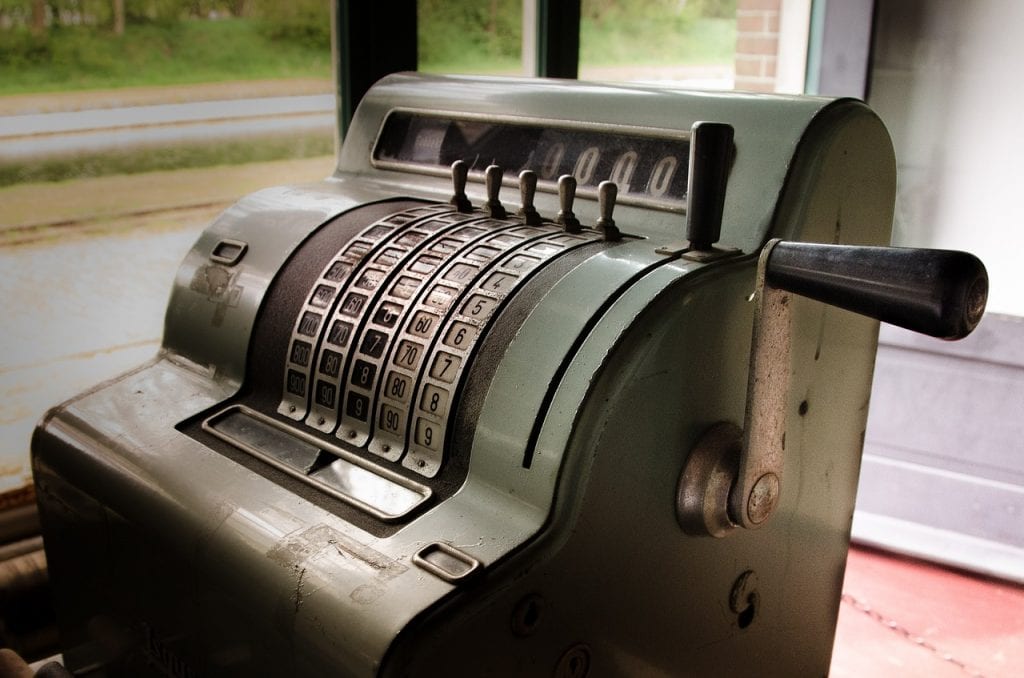 Well traditionally, a point of sale system is your good old fashion cash registers. All you need it to do was to cash-in (que the Ka-Ching sound *emoji*) and return the right amount of balance for the payment received. It was pretty basic and it was good enough.
Legacy
Then as technology evolves, we have the more complicated PC style point of sale system. These are computers that take up space, lots of wiring and hardware that needs to be installed in order for it to work. It can cost a whooping amount of cash too. Some goes for around RM10,000!
This system does work in the sense that it helps businesses digitize their menu, prices and have some way to track sales data. However, it is really expensive, a headache to repair if it breaks down and you still have to manually export the sales data (not fun!). Plus, they are usually not an end-to-end solution.
Tablet – iPad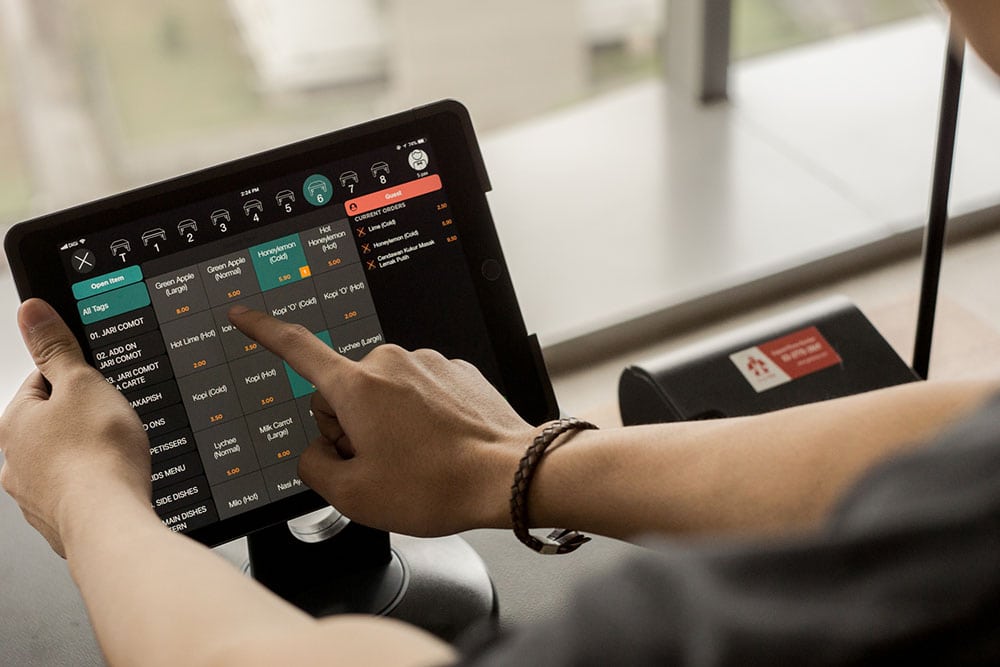 As technology got better along with the advent of cloud computing, we are now able to have a fully functional point of sale system in the form an iPad. This is great news for retail and restaurant businesses! An iPad point of sale is sleek. Plus, it is a lot more reliable, fast, and easy to use.
Compared to the legacy system, iPad point of sale is affordable even for small medium businesses. This gives them the added advantage of data tracking and improvement in business operations. Overall, this that can help them a chance to compete in an increasingly competitive industry.
It is a no brainer that any business that wants to go above and beyond will need to invest in a good point of sale system!
However, with the myriad of choices out there, how do you choose the most suitable for your business?
How do you choose a point of sale system?
Type of Business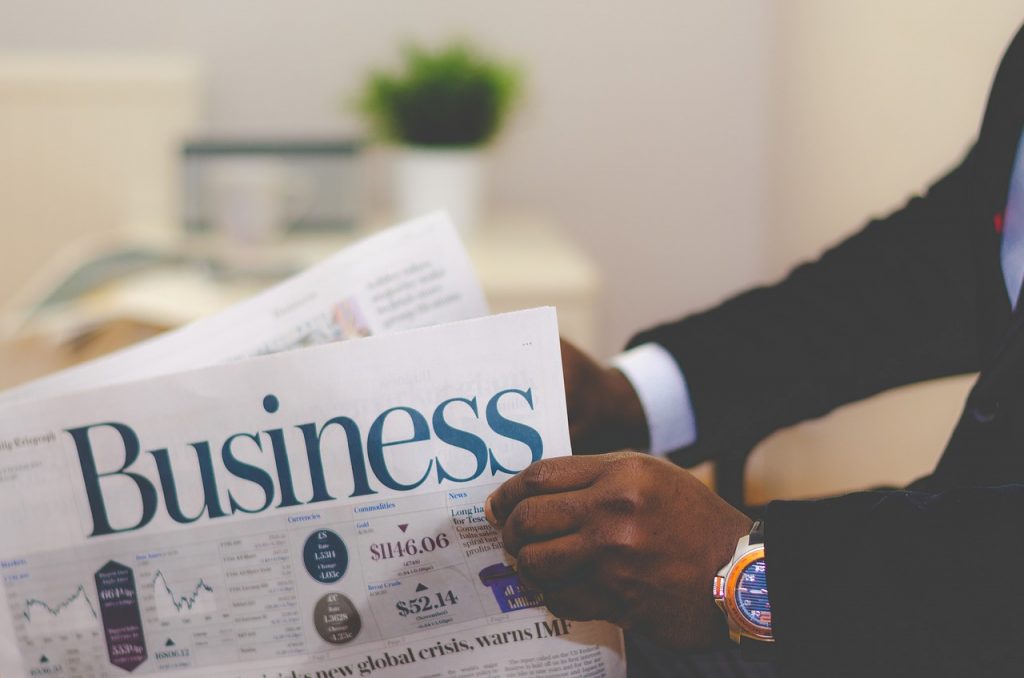 The first thing you need to consider and to understand is your nature of your business. If you are a retailer, you might want to look for a system optimised for your retail. Similarly if you are operating a restaurant or a cafe, you might want to get a point of sale system that is specifically designed for that industry.
Why this is important? It is important because investing in a system that is specialized means you will gain benefits and features that can tremendously help your particular business grow. You don't want to miss out on features that can give your business the slight edge in terms of tracking and operations management.
For example, a restaurant or a café might find it useful to have a table management in place so that they can monitor table turnover rate. Table turnover rate is important because the more customers you can serve, the higher the revenue you can potentially gain.
Type of Point of Sale System
The next thing to look out for is the type of system that you want. Do you want a legacy Windows-based system or you want to opt-in for the latest and the greatest in industry such as an iPad-based system?
One of the biggest advantages of an iPad based system is affordable compared to legacy systems. Apart from that, maintenance is a breeze as the system updates run seamlessly in the background without needing any support personnel on site. If there are issues, it can usually be solved online or just a call away.
Apart from that, an iPad based system provides you with the speed and portability, extensive tracking and management tools, simple and intuitive user interface and a secure data backup functionality through cloud technology.
Features
If you have already identified the type of system that you would like to have, the next step is to identify the features available.
For starters, you might not even know what you might need in a modern point of sale system (you might be surprised at how much an iPad point of sale is capable of).
That is why most companies offer free demos. This is a chance for you to get to know the system better. It is also for you to understand the benefits that you can potentially get out of the features that are available.
For instance, does the system allow you to accurately record and compare your sales? Is the data analytics easy to understand? Do you even need data analytics to being with? Because some might not need it, but there are others who desperately need it.
Do you need operations capabilities such as inventory or staff management? Will a table management layout help your business?
Asking and answering these questions can help you determine the right point of sale.
Choosing the point of sale system that gives you the better opportunity to compete in a highly competitive industry can make or break your business, so choose wisely young Obi Wan Kenobi!
Customer Service
Some businesses overlook the customer service side of things when they choose a point of sale system. When things go well, there is an illusion that this is secondary.
But on some days you might want a responsive support team to help you out, badly. This is especially true if things starts to go out of hand during peak hours. You definitely do not want to be left hanging or wait for a long time to get help.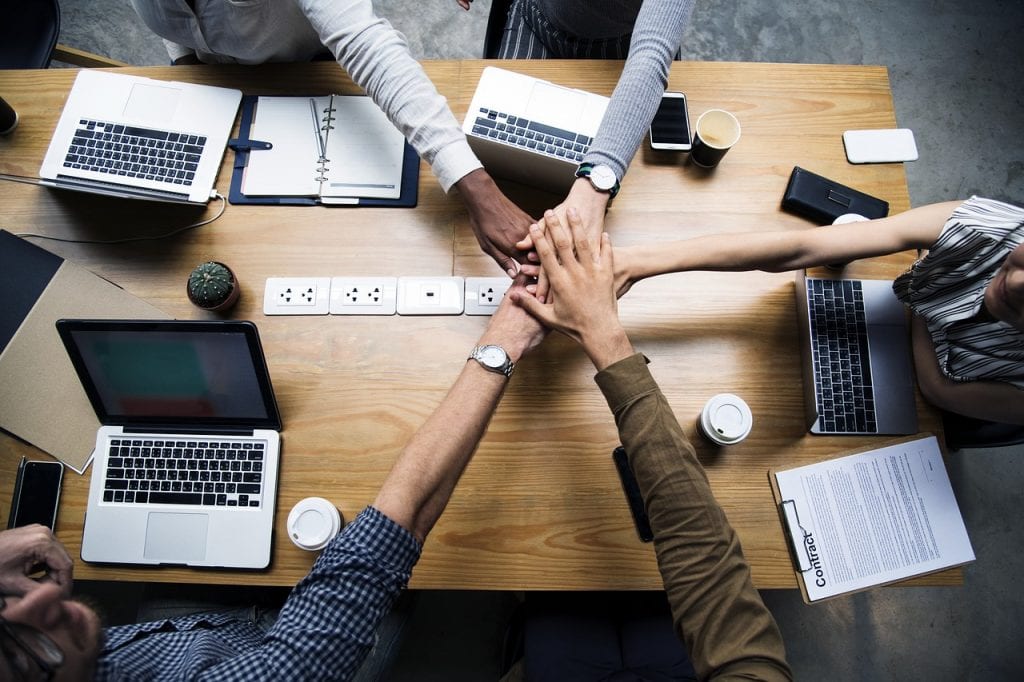 Every second spent on fixing a problem, is a potential loss of sales for your business. Therefore, it is important to look for a company has positive reviews from their current customer base. Look if they say anything good about support and customer service.
Customers who are passionate about the product will highlight what they like and dislike. They will also point out what they wish to be improve. This is a good indicator that the company cares about their customers. If you see that many customers are praising the support and customer service, it is a good sign.
Budget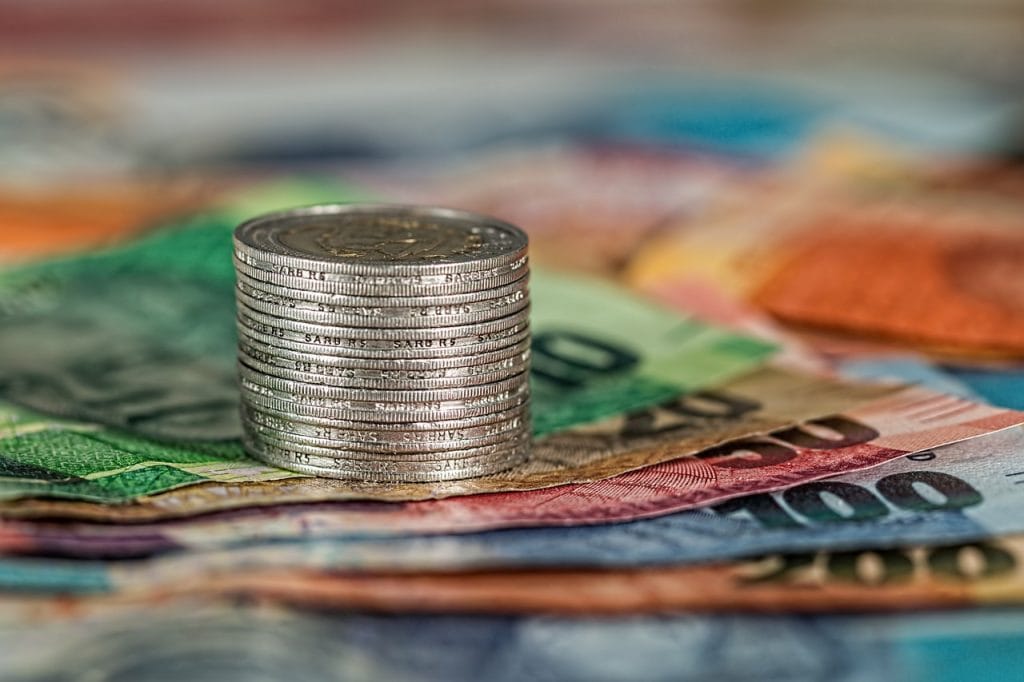 Finally, there is the budget to consider. It is natural for us humans to consider the lowest price possible when deciding on a purchase. However, it is important to assess the suitability of the system from many perspectives. Not just from its price point.
It is MORE important to look from a "return on investment" (ROI) point of view. Ask the question, "how much additional revenue can I potentially generate OR how much cost can I potentially cut down if I spend an amount on this point of sale system?"
Sure you can go for the cheapest in the market if it suites your business.
However, if you are serious about growing your business and gaining legit traction, you will need a point of sale that gives you value and benefits that far outweigh its cost.
Conclusion
By understanding the nature of your business, your business goals and keeping these 5 main factors in mind, you will be able to identify the most suitable point of sale system.
Remember that in a highly competitive market, you would need the tools to edge out competition and to stay relevant among your customers.
Choose wisely and consider your options thoroughly, don't just make decisions based on price points only. It could cost you more money in the long run. Aim for the higher return on investment and pick a company that has stellar customer support. You'll thank me later.
If you are ready to grow and succeed at your business, you can schedule  a FREE demo session of Slurp™ Point of Sale by filling up the form below.