Are you still operating your restaurant the conventional way? Physical menu books, paper-based ordering, manual calculation, and abundant stash of sales records.
Well, it's not a crime to do so. But this basic method will cause you more trouble and losses in the long run.
Firstly, you can't update new prices and offer customized promotions for your customers in a physical menu book. You're also prone to make mistakes in taking and serving their orders due to order paper mess that contributes to your sales record and cash flow problems. All of these can lead to customer unhappiness with your restaurant's service.
Still think there's no biggie?
That's why restaurant owners nowadays look for a POS system designed to efficiently handle F&B business. It helps with operations and mitigates risks, even those that might seem insignificant.
A POS system not only streamlines restaurant management but also frees up your staff load to focus on more critical tasks beyond customer service, improving your restaurant's service quality.
So, what are the 5 benefits F&B staff gain from a POS?
1. Effortless ordering process
Using Slurp POS, it will streamline the ordering process and reduce the risk of errors. Orders are recorded directly in the system, minimizing miscommunication between the kitchen and Front of House.
Therefore, you can say goodbye to late orders and delayed communication with the kitchen. Orders are sent out instantly, speeding up the food preparation and delivery.
If your restaurant utilizes QR Ordering, customers can conveniently scan the QR code to view and select their orders. After they add items to their cart and confirm, the order is immediately processed to the kitchen.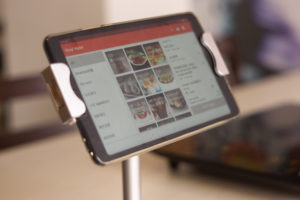 2. Easy order customization
When taking an order manually, it's tricky to remember if the customer made any extra requests. But with a POS system, your staff will find it easier to make adjustments and personalize consumer orders using the device. For instance, your staff only have to press the add-on and choose the "Less sugar" button if customers want Iced Tea with less sugar.
3. Strategic table management
Your team will find it easier to control the table layout with this POS system. It helps your team to plan out a seating layout that works with their workflow to ensure a smooth operation. Furthermore, this system includes a feature that allows your staff to track table status through the system. Amazing, isn't it? We even demonstrated it here to show just how useful this feature is for F&B outlets.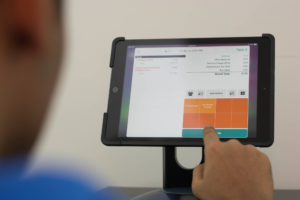 4. Smart Calculation
Mistakes are inevitable especially when your restaurant is busy during peak hours. However, we've got good news: your staff no longer need to manually calculate the customer's bill. The Slurp POS system handles everything – from taxes to discounts – with accuracy, so you can reduce the risk of errors in bill calculation.
5. Stellar time management
Once you have a reliable POS system set up, your staff can focus more on customer service and spend less time on manual tasks such as calculating bills and taking orders by hand. With this, it allows them to serve more customers with better quality and speed.
As a result, a POS system unifies your ordering process, minimizes errors, and enhances the overall dining experience at your outlets. It's a win-win for everyone involved, including you!
Don't think too much, we'll handle it for you. Use automation and level up your business today. What are you waiting for? Book a free demo with us now!