Can you imagine running your bar and bistro throughout the weekend or peak hours and having a large crowd to deal with? The next thing you know, your customers leave your restaurant dissatisfied and frustrated. We know how it feels!
When you run a bar and bistro restaurant, of course, you'd want to have a reliable POS system that ensures a top-notch customer experience. That's why a lot of bar and bistro owners are using Slurp! POS. Let us show you the most likable feature that eases the mind of these owners:

Table Layout
Do you know about this Table Layout in Slurp! POS that's really helpful to bar and bistro owners in terms of serving faster services to their customers?
The best part about having this feature is that it allows your bartenders and waiters to simply check from their iPads which tables are available and immediately assist the customer to the table. From here, you can reduce your customers' waiting time and cut the long queue scene.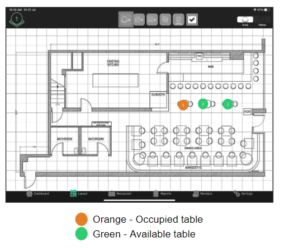 Using this table layout feature, you can change your layout plans or floor plans at any time. For instance, if your table placement has been revamped, you can update your layout by simply inserting your updated layout image.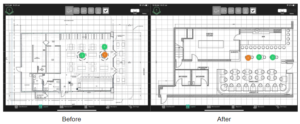 When there are too many tables to attend, imagine how difficult it is for your bartender and waiters to remember which table is available. Hence, this feature helps them view and utilize the entire layout plan.
Another good thing about this feature is that you can create multiple layouts. You may simply add another layout if your bar and bistro include both indoor and outdoor tables or different floors. Super practical!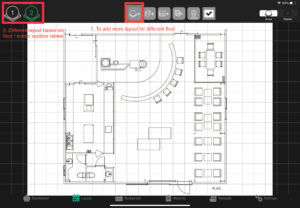 Finally, you can use this table layout to keep track of which hotspot table that customer frequently prefers to sit at based on your sales report. Isn't it interesting?
If you haven't chosen to invest in a POS like Slurp for your bar and bistro, you're losing an essential part of keeping your business running smoothly. You surely want your customers to leave your restaurant with a smile on their faces. So, book a FREE DEMO with us!