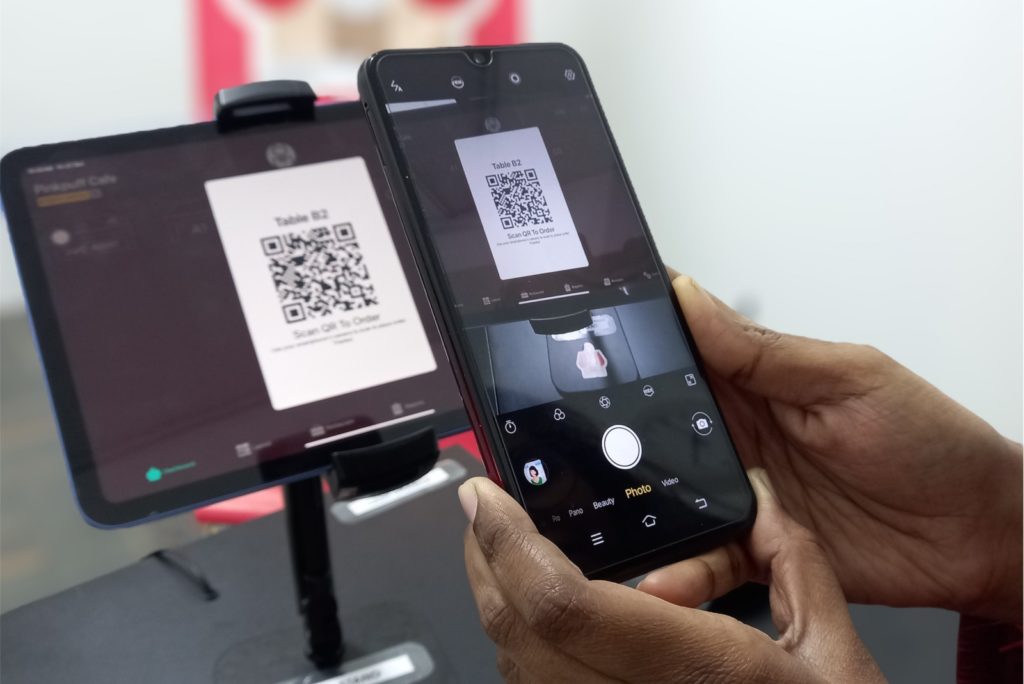 QR Ordering stands out as a crucial platform in the F&B industry. Regardless of location, most restaurant owners opt for a QR Ordering or online ordering menu over a physical one.
Online menus and QR ordering have several advantages. One significant advantage is their potential to reduce customer waiting time and reduce the manpower to take orders. How might the online menu system improve your ordering experience? Check out the entire story.
The QR Ordering tool in Slurp! POS is one of our users' favorite features. There are two varieties of Slurp! POS QR Ordering: Session QR and Static QR. These two capabilities allow our users to easily adjust their options depending on their requirements. Now let's learn more about the cutting-edge Slurp! POS QR Ordering system.
What is the difference between Static QR and QR Session?
Static QR
Static QR codes can be used for an unlimited period. Consequently, the QR code stays the same, so you don't need to update it every day. Your staff may easily offer QR codes for each table, allowing customers to make orders quickly and efficiently.
QR code session
Session QR is different from Static QR in that it has a shorter duration. The printed QR code will expire after your customers have paid their bills. Your staff will then need to print a fresh QR code for the next following customers.
Setting up QR Ordering is a quick process, taking just 15 minutes! Here's the step-by-step guide:
1. Register on the GetOrders app
Before obtaining QR codes, you need to create an account and sign up at http://cloud.getorders.app/.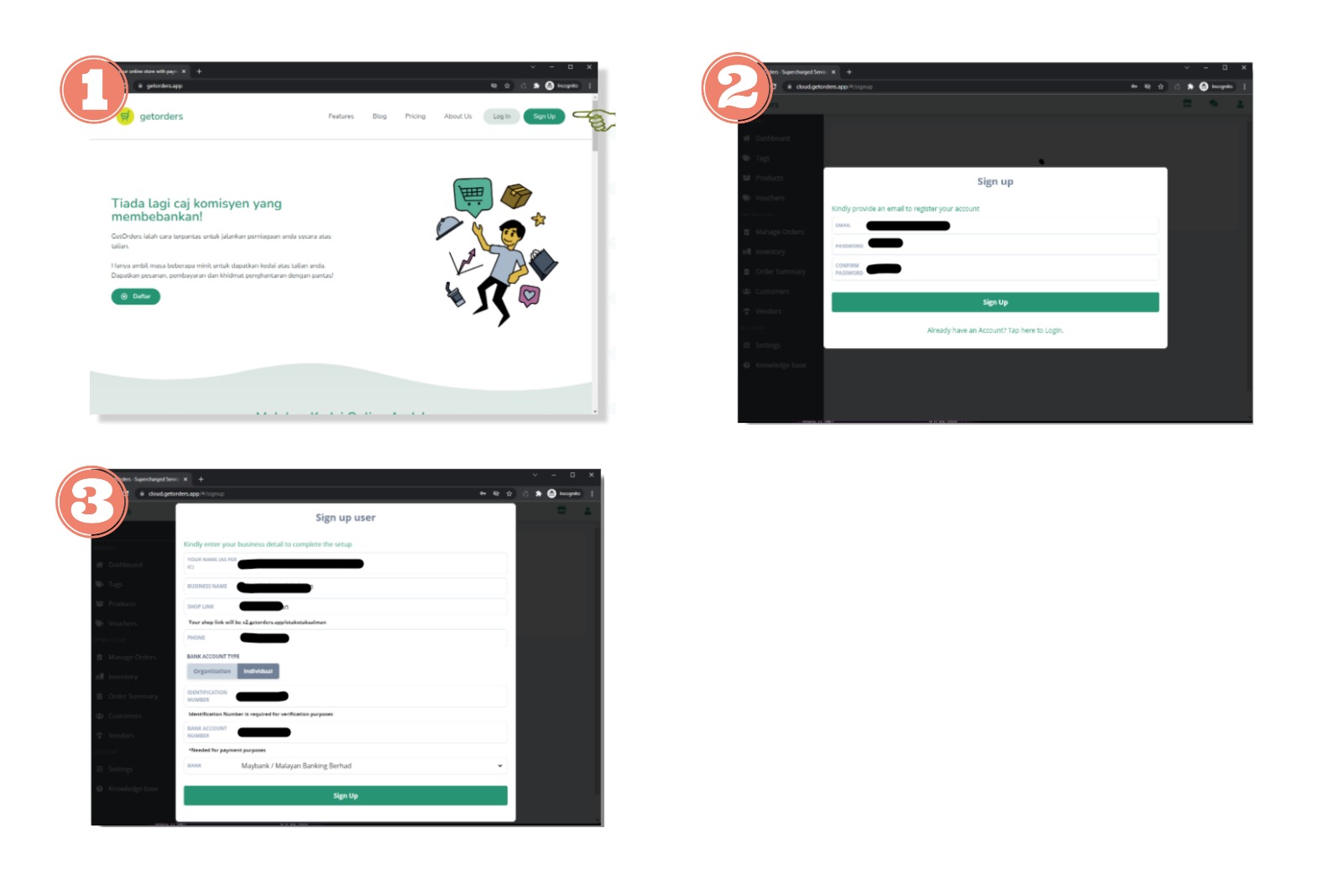 2. Activate QR Ordering
Set Up POS Integration
After signing up and updating your information, navigate to the sidebar, click "Settings," and access POS Integration. Fill in your Cloud Slurp email and password, then hit the "Sync" button.

Generate Device Code
Before generating the device code, you need to update your outlet information. To do this, go to the sidebar, click "Outlet," then click "Sync," and select your outlet. Then, insert your outlet option (if any), insert your outlet information. Click "Add New Device," and "copy the device code."

3. Set Up in Slurp! Central

Once you've copied the code, go to Slurp! Central, and paste it then, click the ACTIVATE button.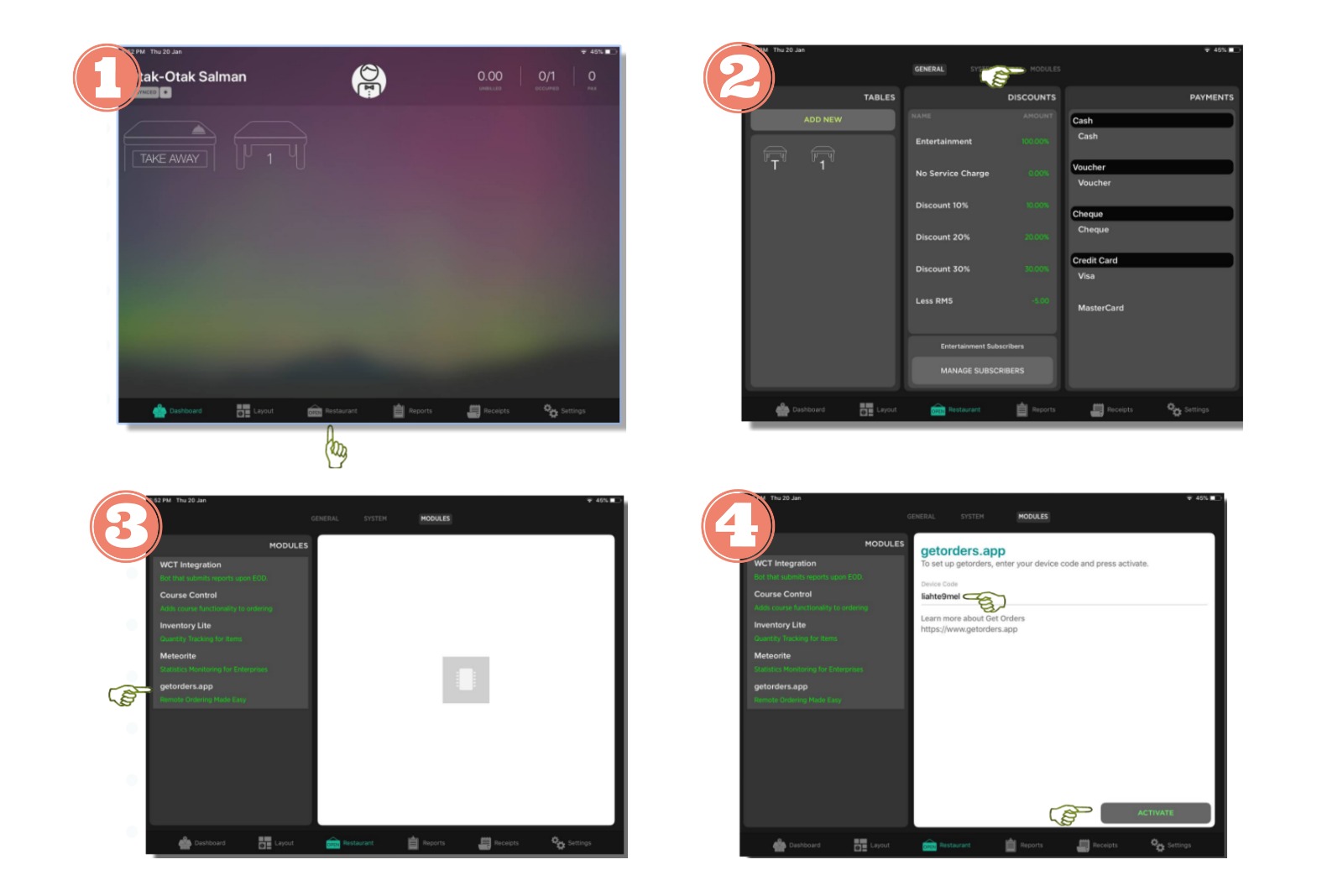 Quite straight forward, isn't it? If you're a Slurp! POS user, seize the opportunity to implement QR Ordering in your restaurant. It not only enhances convenience but also expedites the ordering process for your customers. Scan the sample QR code below to explore our online menu!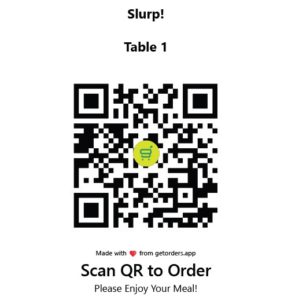 Consolidate your business management into one system!
With Slurp! POS, restaurant management is at your fingertips! Keen to discover more about Slurp! POS features? Click HERE. Are you interested in Slurp! POS? Get a FREE DEMO now!