Feeling stuck in crafting marketing copies for your restaurant or cafe business?
Wondering how to write catchy promotions for your menus?

First, you need to start by knowing your target market.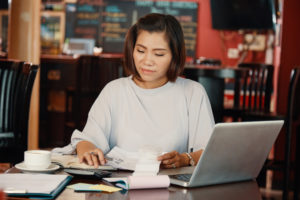 Are they the Gen Z who love café hunting for TikTok and Instagram? Or families and large groups who usually visit for celebrations? No matter who they are, you must understand their interest.
Once you've identified your target audience, use language that resonates with them to highlight the uniqueness of your restaurant or cafe.
For example, Gen Z loves the "healing" trend. You can mention "healing" in your copywriting to attract this pool of people to your cafe or restaurant.
Here are a few ideas you can use in your copywriting:
Gen Z: healing, café hunting, dating spot, chill hangout
Families: kid-friendly menu, private space, buffet, family set menu
Working professionals: coffee, catering, lunch set, rush hour, post-office hour offers
University students: student prices, free WiFi, free flow promotions
Tourists: traditional recipes, authentic flavors, gluten-free options
Now, let's describe your menus.

It's not just about taking aesthetically pleasing pictures to post on Facebook and Instagram. You need to describe the taste, texture, or the process of preparing your cuisine to stimulate your customers' appetites.
When we visualize the flavors and textures they'll experience at your restaurant, it piques their curiosity. "Is it truly delicious? Is it really crispy? Does the cheese melt for real?"
You can also use your customer testimonials.
As a restaurant owner, you must be aware what your customers love and look for each time they visit. So, you can incorporate positive feedback from your customers into your copywriting.
It doesn't have to be exactly what they said. You can sprinkle some creative juice in their feedback to turn them into slogans. For example:
Customer feedback: "I love the Nasi Lemak here because the rice is flavorful, the sambal has kick, they are generous with the ikan bilis, and the price is reasonable."
So, you can twist it into these slogans:
Nasi Lemak Sambal Terbakar
Nasi Lemak Pemurah
Nasi Lemak Anti Simkad
These are just some of my ideas; you know best about the strengths of your cuisine.

Feel free to try out the techniques above to write money-making copywriting for your restaurant or cafe!