2022 brought new challenges and opportunities in the FnB service industry. It's also said to be a year of recovery after a major industry slowdown in 2021.
As we're approaching the year 2023, it's vital to identify the upcoming trends in the restaurant industry to help you kickstart the year on the right foot and survive the fast-evolving economy.
In 2023, you should keep a lookout on these trends in 3 major areas:
Technology: Ghost kitchen & digital restaurant technology
Marketing: Google My Business & video content marketing
Lifestyle: Sustainability & vegan menu
1. Ghost kitchen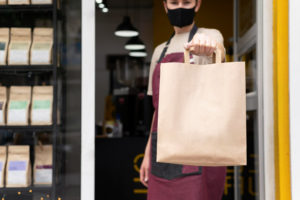 To put it simply, ghost kitchen is a restaurant that operates without dine-in services. This business model derived from the booming demand of food delivery service due to the pandemic restrictions.
Merchants are venturing into ghost kitchen service because it runs on lower operating costs. Besides that, a ghost kitchen business maximizes revenues without the need to invest on interior design or dine in equipment as it fully relies on pick-up or delivery service. Plus, one ghost kitchen can have multiple brands for different demographics. That's quite a deal!
2. Digital restaurant technology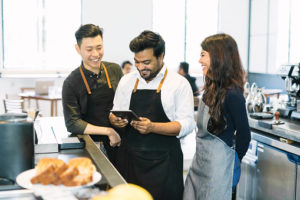 2023 is a call to begin integrating digital technology in restaurants. Though luxurious as it sounds, restaurant technology is now actually more accessible and affordable than it seems.
Shifting from the pandemic era, restaurants needed a solution to operate effectively while still maintaining social distancing. This is where digital technology emerged to improve restaurant's management and operation. So pay attention to technologies such as QR codes, online ordering, contactless payment, automated inventory, and staff management software.
Did you know? All of the components above are obtainable in just one Point of Sale (POS) system? Slurp POS is a system that integrates features that matter for a restaurant. It's a one stop for restaurateurs to operate their business seamlessly and frees up strains on staff to focus more on giving the best customer service.
3. Google My Business
Google My Business is something you shouldn't take easily as a marketing platform.
People turn to Google whenever they are curious about something. Therefore, making your restaurant available in search results gives a good first impression to your potential customers and eases you to reach out to your customers.
Not only that, you can manage and respond to online reviews as a business owner. Hence, Google My Business gives you advantages to your business by boosting your business online presence and attracting more customers.
Not sure how to start? Refer to our Google My Business Guide for Cafes and Restaurants!
4. Video marketing
People eat with their eyes first. In today's digital arena, you can entice diners even way before they step into your restaurant using video marketing.
In 2023, you should utilize video marketing to promote your restaurant menu and services. It's a smart strategy to drool and attract hungry diners to your restaurant doorstep. Create various video contents such as diner testimonial, chef interviews, home delivery, or even trivia quizzes at your restaurant. There's just so many ways to get crafty! (as long as you stay ethical!)
5. Plant-based and vegan menu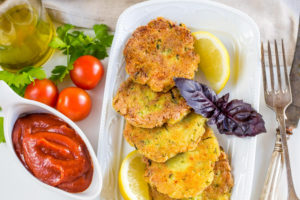 It's time to start exploring plant-based and vegan menu options in your restaurant.
Adding plant-based and vegan options in your restaurant enhances your ability to meet diner's needs and dietary preferences. Diners with dietary restrictions, allergies, and health issues will appreciate it when restaurants can accommodate their needs, hence becoming more inclined to repeat their visits.
Beyond customer advantages, a plant-based menu also yields higher profit margin. This is due to its better shelf life and lesser bacterial contamination compared to legacy animal proteins. Plus, plant based ingredients are versatile with any type of cuisines!
6. Sustainability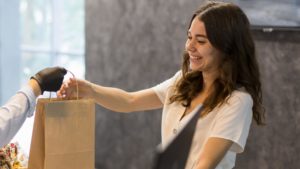 Climate change and economic challenges have altered consumer behavior in their purchase decisions. Study found that consumers nowadays look for brands that care about environmental sustainability as much as they do.
With the new year fast approaching, it's time to focus on sustainability at your restaurant to reduce environmental footprints. This step is achievable by implementing eco-friendly practices and minimizing food waste.
The simplest step you can take is by shifting from plastic to paper, paper to digital, reducing energy consumption, and supporting local suppliers! Make it clear to your customers that you're passionate about these practices for a good cause as well.