An Ambitious Journey
Starting a restaurant or a cafe is an ambitious journey that can be joyful and fulfilling. Some started their business because they have a dream to create happiness through the good food that they serve. Some wants to share the food that they make with the world while some find a meaningful purpose through making and serving food.
Whatever inspires them, having such wonderful dreams and purpose is awesome and it should be encouraged. However, new restaurant or cafe owners need to be objective when starting up a new restaurant.
Why, you might ask?
The Need to Not Overspend
This is because the restaurant industry is very competitive. Apart from the food that you serve, there is also a business side of things that should be taken care of.
Restaurants and cafes needs solid financial planning in order to thrive and grow. Overspend your budget early on could mean the end for the business as it struggles to gain enough revenue to cover cost.
People often ask what is the cost of starting up a restaurant. Well, there is no direct answer to that question as there are factors to consider such as:
Restaurant size
Type of restaurant
Number of staff
Permits and licenses
Your mission, in addition to serving delicious food and making your customers happy, is to be able to make money. You want to make the money so that you can continue growing your business and doing what you love.
To do that, it is important that you avoid overspending to make your dream become a reality.
Yet, a lot of restaurants are spending way too much money right from the start. We'll discuss the 5 things that start-up restaurants tends to overspend can discuss on what can be done to help save money.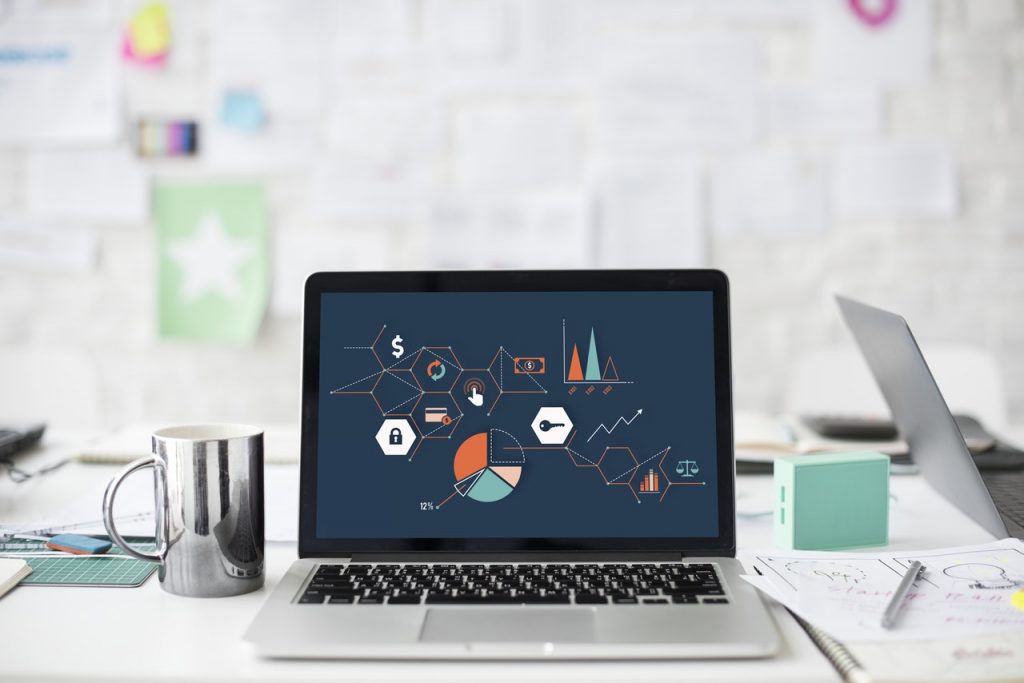 1. Technology
In today's world, technology is everywhere. Successful entrepreneurs know that they should take advantage of technology and incorporate it into their business. But, does your restaurant really need all the tech available? Too much technology in the beginning can actaully hamper the growth of your restaurant or cafe.
Prioritise the most important technology that can truly help your business grow. What are some of the most important technology you should invest early on?
One of the best investment you can make early on is an iPad point of sale) to manage your restaurant operations.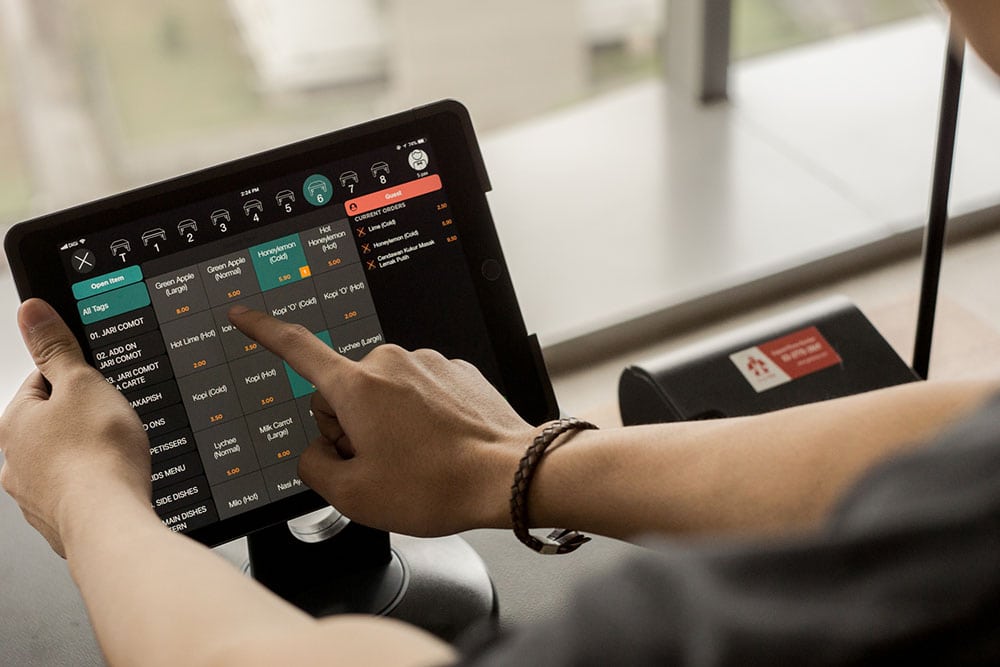 This is an essential technology that can help you automate most of the manual work of running a restaurant and help you streamline your restaurant's operations. We've written an article about point of sale system and how to choose one. You can check it out here.
Also ask yourself, does your wait staff need tablets for ordering? If your restaurant is big, having staff members deployed with a smartphone to key in orders can save a significant amount of time.
This allows you to serve your customers faster and improve the table turnover rate that can lead to further increase in sales.
If your restaurant is still small however, you may not need to supply your staff with smartphones. It really depends on your restaurant's needs. You should always think about how your investment can yield higher potential returns.
While the technology in restaurants is on the rise, it's up to you to decide on which technology to spend on at the start. Once your business has grown, then you could invest in other types of technology.
Follow your budget closely so that you don't fall into the trap and overspend your budget.

2. New equipment
Speaking about equipment, it is more important to get the right equipment than getting the newest equipment. As a tip, look out for restaurants or cafes that are closing down as they usually offer their equipment up for sale at discounted prices.
Of course, you would naturally want brand new kitchen equipment. But the question is, can you afford it at this moment? Or could you save money and go for used equipment?
Not all of your equipment needs to be new, so resist the temptation to overspend. There is a good chance that you can get special offers on used equipment which can help you stay within budget and use the extra money for other mission critical spending.

3. Marketing
It's incredibly easy for new restaurants to overspend on marketing, especially if marketing is not something that they are familiar with. Because of this, restaurant owners might quickly spend a lot of money in hiring ad agencies to do the marketing for them.
Entrepreneurs and small businesses should leverage digital marketing to help bring awareness to their brand. It does take a little bit of patience and the willingness to learn, but it is worth it compared to spending lots of money on an ad agency.
Sure, if you have money in the bank, you can hire ad agencies. However, most don't have that luxury. If you need to be careful with your spending, the best way is to learn basic digital marketing. It can help you promote your business and bring customers at a reasonably low cost.
Once you've gain enough traction, then you could look at the possibility of hiring ad agencies or hiring a digital marketer to increase your restaurant awareness and gain more sales.
So, how can a new restaurant promote itself?
There are a few channels that a new restaurant can use but first of all, build a website!
Yes! Build a website even if it is a simple one. Having an online presence in the form of a website can give you much more credibility. Apart from that, by having your own website, you will not depend on other platforms. Depending too much on other platforms could cost you dearly.
For example, when Facebook changed their algorithm, a lot of business pages received fewer engagement from their followers. Some even had to file for bankruptcy because they depended on Facebook too much.
With that said, let's look at some of the digital marketing channel that you can leverage.

Digital Marketing Channels
Social Media – Instagram, Facebook, Twitter
Paid Ads through FB and Google AdWords
Email Marketing
Micro-influencers – Social Media SushiVid
Social media sites such as Facebook, Twitter, Instagram and Pinterest all offer free ways to create and develop a committed audience. They require active participation and genuine engagement for it to work.
You have to research where your target audience are spending their most time before trying to build your business social profile. Once you identified where they are, you can focus on that particular social media platform to build up your brand.
You can also explore paid ads through social media and search engines such as Facebook Ads and Google AdWords. You can easily find resources on the internet and learn them by yourself. One great place for online courses is Udemy. It is an online platform where you can get great courses on a particular topic. Digital Marketing is definitely one of them.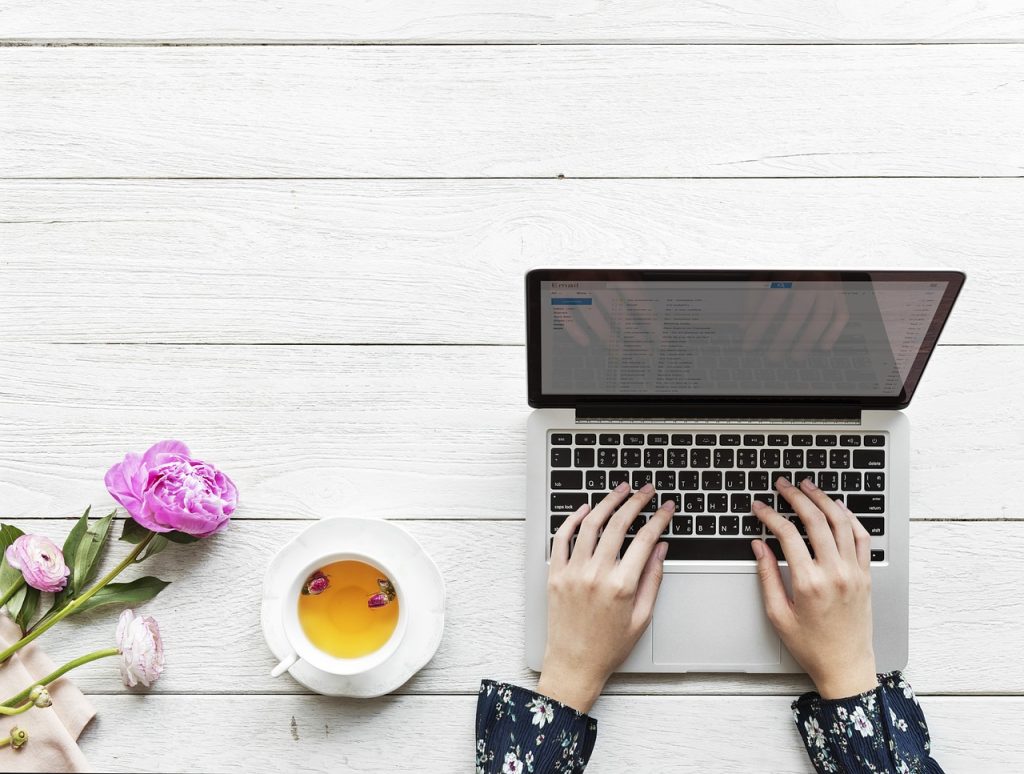 Email marketing has been out of the lime light since the rise of social media, but it's still an effective online marketing method. You just need to know how to use and when you do, it works wonders.
There are ways to automate your email campaign by using services such as MailChimp, GetResponce, ConstantContact, MailerLite and many more. MailChimp for example, is free to use up to 2000 subscribers. You will only start paying after your email subscribers passed that threshold.
Partnering with micro-influencers is also a great way for you to promote your restaurant of café. The only problem in the beginning is you might not know who to approach and how much you should pay.
For this, you need to have a mindset of testing (this is true with any kind of marketing, it is NOT a one off method) You need to continuously test and refine you marketing efforts. That can sometimes means trying out different influencers until you find the right one.
Then, there is an issue with pricing. Sometimes there is a grey area in which both parties are unsure of. To make your life easier, there is a platform to help you hire micro-influencers and it is called SushiVid.
SushiVid has a database of carefully selected influencers on their platform. The way if works is you post out a detailed requirement and the influencers will bid for the job. Then, you can select the ones you think you could work with depending on their profile, past work and price.
You can give them a try if you are unsure of who to approach for micro-influencing.
As with any kind of advertising, trial and error plays a big role. You cannot expect to hit home run in the first try. Well, sometimes you do. But most of the time you will find that you will need a number of tries before you find the winning formula.

4. Renovation
Renovating your restaurant or café could easily be an expensive endeavour. The expenses incurred can add up quickly as you hastily buy stuff your restaurant don't need, reducing the already tight start-up budget that you have.
We've written an article about planning for your restaurant renovations. You can check it out here.
We'll list down some of the key points from that article.
Planning
Before you create a renovation plan, make sure that you decide first on the type of food that you want to serve. Your type of food will guide you on how you should renovate your restaurant.
Prevent delay and budget overrun
Ideally, your restaurant renovation should not take more than 2 months to be done. Keep in mind that contractors are paid daily, so you should ensure clear communication with your contractor.
Finding as reliable contractor
It goes without saying that you need to find a reliable contractor. But how do you do so? It is tricky but there are some ways you can do to vet through the unreliable ones.
First of all, you should look for an experienced restaurant contractor, not a housing contractor. Then, you could ask to see their previous work.
Go to the places they have renovated and see if you like their style and work. Always consider you budget and is possible, get a recommendation from someone that you trust when deciding on your contractor.
Set a Budget
Once you've decided on a contractor, make sure you set a budget and emphasise clearly on what you need. Be as detailed as possible because you do not want to have miscommunications with you contractor.
Often times, delay and budget overruns because there was a misunderstanding and the work needed to be re-done. Being detailed also helps you reconcile any issues that could arise during the renovation.

5. Food Cost
For any business to succeed, it is essential to control the cost to avoid overspending. For a restaurant of cafe business, it is important to understand the cost that goes into making the food. Yet, many are still spending to0 much on their food and produce purchases.
One reason restaurant tend to overspend is getting food and produce from suppliers that overcharge. Restaurant or café owners should shop around and find the best suppliers to work with. You can also build relationship with multiple suppliers and work with them to get a discounted price.
You can also evaluate your menu on a consistent basis. This could help you identify which menu is working and which menu should be out of your offering. You can also consider reducing the number of offers to streamline purchasing and preparation.
Another key factor in reducing the cost is to identify areas of waste. Pay attention to the amount of food that comes back to the kitchen and re-examine the size of your portions.
Reducing portion sizes while leaving the same cost increases your profit margins. Apart from that, you can also monitor your inventory so that you don't have produce that are kept too long until they are unusable. This is where having a good inventory system helps you automate this laborious process.
Conclusion
As a conclusion, a new restaurant or cafe need to have a solid financial plan and clear goals right from the start. This can help curb the temptation to overspend and keep the budget in check.
Focus on things that can help start you business such as designing menus that will make your customers drool over, purchasing adequate cooking equipment, buying inexpensive furnitures, and getting the right technology to help you operate your restaurant.
Remember, by promoting great food (+ good vibes), your customers will love you and keep coming back. They will even start sharing about your restaurant or cafe with their family and friends.
Word of mouth marketing can do wonders for your business. You can do all the digital marketing in the world but if your food is not up to the standard, it will be hard for you retain customers.
Now, stop burning money and go start your successful restaurant business!