Did you know that in the F&B industry, apart from ensuring that service and food quality are maintained, customer feedback plays a crucial role in sustaining business performance? This is because customer feedback can help you enhance your restaurant's offerings and services.
As we all know, customer feedback is a valuable source for improving the dining experience. It is provided by customers, whether they are satisfied or dissatisfied with the service and their overall experience at your restaurant.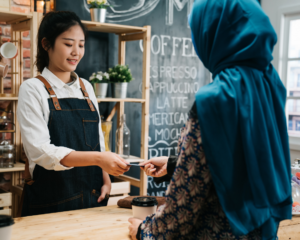 So, how can customer feedback bring about positive changes in the F&B industry? Here are five reasons why:
1. Improving Service

While you might consider your restaurant's food to be top-notch, you won't know what is truly valuable and 'special' about your restaurant without input from the customers who dine there. Through feedback, you can identify areas that need improvement to enhance customer satisfaction.
Customer opinions help evaluate whether your food and service meet their standards and preferences. However, it doesn't mean you have to follow every piece of feedback, as each customer has unique preferences. Before implementing changes, it's advisable to filter and consider feedback that is genuinely useful for enhancing the quality of your food and service that matches your business needs.
2. Demonstrating Customer Appreciation
Listening to customer feedback helps you build stronger relationships with your customers and maintain a positive image in their eyes. Satisfied customers are likely to recommend your restaurant to others through word of mouth, which attracts new customers.
Another approach is to ask your customers if they are satisfied with your service and food. Customers will feel that their opinions are heard and that you are genuinely committed to meeting their needs, rather than just making a profit.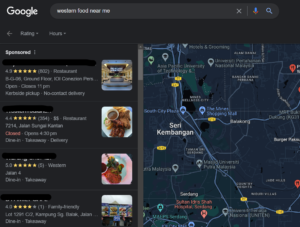 3. Source of Information for New Customers
Feedback available on Google and social media helps new customers decide to come and try the food at your restaurant. Existing customer feedback indirectly provides information and becomes a trusted source of information for other potential customers. For example, a customer looking for a café in the Bangi area for an afternoon meal likely will read reviews before heading to the cafe. Therefore, customer feedback is crucial for your business and your customers.
Additionally, more reviews on Google enhance your restaurant's visibility in search engine results and drive more traffic to your website.
4. Measuring Customer Satisfaction
Customer satisfaction is the most critical aspect of any business. It affects your sales and business performance. One study suggests that customer attitudes and business performance are influenced by feedback and high ratings. Through customer feedback, you can determine the extent of customer satisfaction with your service and food.
Many studies confirm a connection between customer satisfaction and business performance. Therefore, most brands or companies ensure that their customers are satisfied with their service.
5. Gathering Data and Reducing Inventory Costs
Feedback provides valuable data that allows you to understand customer preferences and needs. Through customer reviews, you can find out which menu items are most frequently ordered and receive positive reviews. This information allows you to allocate your budget to focus on the menu items that receive more orders and positive feedback from customers.
For instance, if you own a steakhouse and your specialty is lamb shank, but your chicken chop menu receives more orders and positive reviews, this feedback helps you understand what makes your chicken chop stand out. You can then allocate more resources to your chicken chop.
In conclusion, customer feedback is the cornerstone of success in the F&B industry. Customer opinions influence your business's stability because you can use their feedback to improve your business significantly. Apart from that, customers offer invaluable insights for your restaurant. They are the users who know whether there are shortcomings in your restaurant or not.
Do you want to improve the performance of your F&B business? Want to manage your F&B business with ease? Let's try Slurp! POS. Get a FREE DEMO from us today!