Hey there, restaurant owners! It's that time of the year again – the eagerly awaited month of Ramadan!
Ramadan in Malaysia is synonymous with food. After fasting all day, many people are looking for delicious dishes and delicacies to break their fast with.
Apart from the Ramadan bazaar, restaurants and eateries will be the go-to place for people to gather and have their iftar. That's why the F&B business is said to make a lot of profits during the month of Ramadan.
If you're still looking for ways to increase your profits during Ramadan, don't worry, you're not alone! As a restaurant owner, you certainly don't want to be left behind in the competition with other eateries.
So, let's take a look at some tips on how to increase your profits while providing the best service to your customers during Ramadan!
1. Decorate your restaurant
How can you attract customers if your restaurant looks dull and uninviting?
Even though it's only Ramadan, many people are already excited for the upcoming Hari Raya festivities. So, decorate your restaurant with festive decorations. The easiest way to do this is to hang some Raya lights in front of or around your restaurant.
Trust us, festive decorations will make your restaurant look lively and attract customers to break their fast at your restaurant.
2. Offer special Ramadan menus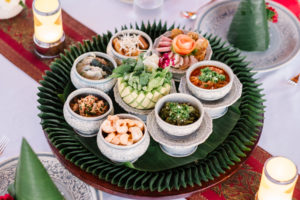 Ramadan is a time for many to gather and break their fast with loved ones, so they're always looking for special offers that are worth it.
Therefore, try to create a unique menu that is only available during Ramadan. Here are some ideas you can use:
Break fast packages for 2-4 people/families
Create unique traditional and modern menus like "Rendang Nachos"
Free desserts for orders over RM50

Don't forget to use keywords in your advertising, so it's easier for customers to find your offers. Some of the keywords you can use include:
Special Ramadan Menu
Ramadan Package
Ramadan Savings
And many more! This is the time to use your creative ideas and attract more customers.
3. Open for pre-orders and delivery
There's nothing more important than breaking fast on time after a long day of fasting.
Customers definitely want their food ready on the table when they break their fast. Moreover, busy working customers may not have time to cook and prefer to have their food delivered to their offices or homes.
By providing pre-order and delivery services, customers can order food and schedule deliveries at any time. Additionally, many ladies who are not fasting are hesitant to eat in public and prefer food delivery to respect those who are fasting.
4. Provide prayer room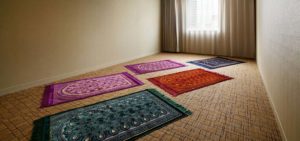 Many restaurant owners tend to overlook this aspect, but it plays a significant role in customers' decision-making process when choosing where to break their fast.
The Maghrib prayer time is very short, and Muslim customers need to perform their prayers as soon as they break their fast. Therefore, a nearby and comfortable prayer area is highly appreciated.
Don't forget to include this information in your advertisements. Surely many customers will visit your restaurant because of this convenience.
Ready to gear up your biz?
These tips can also be applied during the Eid season. Just adjust the menu and keywords to "Syawal" or "Aidil Fitri."
If these tips have been helpful to you, subscribe to our newsletter! We love to share tips and ideas for restaurant owners looking for solutions to their businesses, especially about Slurp POS system!