Starting a food business in today's environment is tough and you're going to need some help in looking a cut above the rest.
Sure, knowledge in business and operations is a must, but the right approach to getting started is crucial.
F&B businesses have come a long way and there's something for everything – whether opening a café or restaurant.
Here we outline a step-by-step plan in this food business Malaysia guide for you.
We'll discuss how to construct a business plan, gathering your equipment, assembling your team, choosing a location and so on.
Let's get started.

Create A Business Plan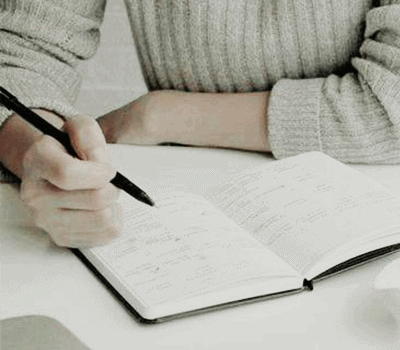 Primarily, you need to construct a feasible business plan:
Determine on your business entity, whether you are sole proprietorship, general partnership or Limited Liability Company (LLC).
Determine your F&B business concept, whether it is a quick-service restaurant, full-service restaurant and bar (FSRB) or food truck.
Determine your marketing, logo, and name – to make your customers recognize your product through your brand.
Determine your target market – to identify the patrons that are attracted to your business concept, price points and create a relevant targeted offering.
Determine your ideal business location – that contributes to your best market share around the area and the competition you will face with other businesses.
Determine your business budget for expenses; including inventory, labour, rent, utilities, and the price range of your business menu.
Determine the structure of your business – the number of employees and the house managements; include front-of-house and back-of-house.
Also, you should know the reason to scheme a proper business idea plan before constructing an F&B business, so that you'll always be on the right track.
You can read more here:
Why You Should Have a Business Plan before Launching Your F&B Business in Malaysia and How to Create One

Create A Marketing Plan
"Does having a passion is enough to make a product goes success?"
Yes, with the presence of practical passion, you may form substantial marketing, product positioning, and shelf strategy to assist you in raising the opportunity of your success.
However, you still need to understand some of the basics of brand awareness.
This can be done by knowing your focus on your establishment and securing a niche in your target market before deciding for any further direction in the business flow.
Having a marketing plan as part of your business plan is going to explain how you're going to influence your customer to buy your products.
Your marketing plan should include these details:
The products and Unique Selling Proposition (USP) – you need to describe the uniqueness of your products, by its features and knowing how your product may benefit the customers.
The pricing strategy – the price you charge has to be competitive with other vendors, but still enable you to gain a reasonable profit and return on investment.
The sales plan – determining what types of salespeople involving and how you plan each of them to contribute their sales effectiveness to reach the business goal
The advertising and promotion plan – determine what kind of media effective on reaching your target market and promote them according to your annual advertising budget, for every medium you are focusing on.
Note that if you are developing for a marketing plan, you should include the target market and a competitors' analysis too.
Be creative and find effective marketing strategies for the sake of your F&B business.
6 Ways to Market Your Restaurant or Café Business in Malaysia and Get More Customers (With Examples)

Choose The Right Location
Deciding a location has been prioritized when it comes to constructing a business and has become the major role in determining your success.
First, you must ensure your business is located in the strategic area as in the central place, where there are many people walking around and people can easily come over to the place.
The business location should not be somewhere in an isolated area or where there is a lot of traffic either, as you need to avoid the unwanted disturbance to your customers.
Here are some things that you might want to consider:
Cost – need to consider the rent that you afford to start the business.
Accessibility to customers – a place for your customers to come by your restaurant with their transportation.
Restrictive regulations – restrict unwanted noise and smell.
Proximity to other businesses – figure out your business competitors that might affect your business.
Scheme the plan of the future – plan long-term projects that may contribute to major development on your business in another year.
However, you can read another list for you to follow up before you start picking the right location for your F&B business.
Picking a Location for Your Café or Restaurant in Malaysia: 10 Things to Consider Before Signing Your Lease

Gather Your Team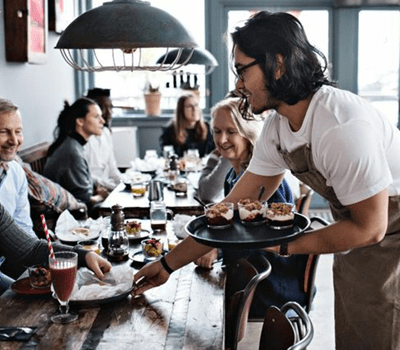 You must decide your food business concept because different business concepts have different on the quantity of staff for your consideration.
The selection of staff must be considered based on the scale of your restaurant. Make sure to hire enough staff for each job and they anticipate shift planning or back-up, for emergency cases.
If you are a full-service restaurant, you definitely need a handful of servers, bartenders, kitchen staff, a couple of hosts to greet the guests and busboys to clean up after them.
You should stay diligent in searching for the right candidates who are good at multitasking, fast on their feet and may work under pressure.
Nonetheless, it is also important for you to create SOP and make your staff learn about them to ensure the business runs smoothly.
SOPs for Your F&B Business in Malaysia: Why You Need Them and How to Create Ones That Work

Obtain Licence And Permits
You are required to have a licence and permits, especially when you are dealing more with food or products, which are consumed by people.
Here are some important documents that you may want to take note to conduct this business:
A federal Employer Identification Number (EIN) for tax purposes.
A business licence from your city or state that enables you to run the business.
A food service license from your city or state for the establishment that serves food.
A Certificate of Occupancy (CO) to ensure your restaurant or F&B business is safe for customers to come over and you can serve them.
A cabaret license – only if you have a special area for your customers to dance.
A license for halal food – to reassure Muslim customers to obtain and consume a halal cuisine.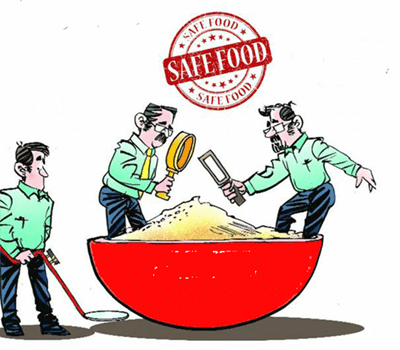 Despite all of the license requirements, you should be more compliant with the applicable health, the safety codes and the other food service regulations as they are paramount in the F&B industry.
9 Food Safety Tips Every Restaurateur Must Follow
Choose A Point Of Sale System
As someone who runs a business, you absolutely need a new fresh technology system, such as a good Point of Sale (POS) system to ease the business process.
A good operating system such as a POS system is required to smooth the process of business and to keep things recorded.
This system helps a lot in handling your business in the future, especially when it comes to communication among your employees, the front-of-house and the back-of-house.
POS system also enables you to print kitchen orders, keep customer tabs open, split checks, customize table layout and manage the reservations.
However, this system varies in its features and functionality, which depends on the business concept that you hold on, whether it is a quick-service restaurant or full-service restaurant.
Check out more details on the features of GetSlurp POS System that are designed to cater to your F&B needs.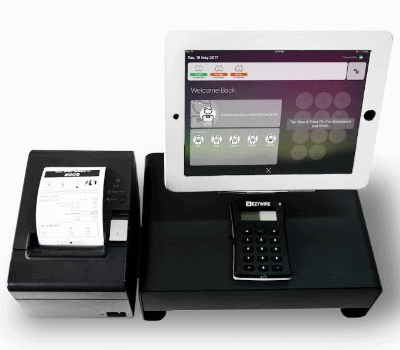 You may also learn more on how to pick up the correct POS System for your business using our guide:
Looking for the Best POS System for Your F&B Business in Malaysia? We'll Show You How To Choose One!

Promote, Promote, Promote
Nonetheless, to make your food business Malaysia known, you have to advertise your business in different mediums.
One of the promotion strategies is to do online marketing.
There are several ways that you might like to consider, to alert your food business, which are:
Come up with a great website – to input all the keys information about the opening times, menu, a booking engine and many more.
Use social media – to share some high-quality behind-the-scenes photos, news, and restaurant information to social media accounts such as Facebook, Twitter and Instagram.
Place your ad in online newspaper platform
Host a soft opening – to buzz about your restaurant to the community around the area.
Offer promotions to new guests – free drinks for the first 10, 50 or 100 customers.
Apart from that, you may try to promote your food business by having a collaboration with the food delivery companies such as Grab Food, Food Panda, and Dahmakan.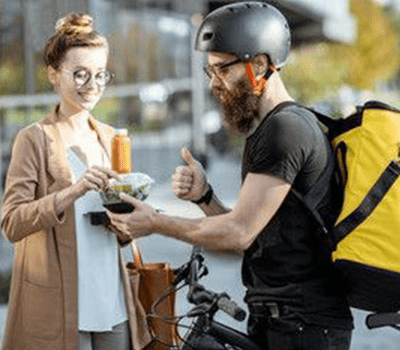 The food delivery business is usually a standalone business that allows the customers to get the ready-to-eat meal on their table right away.
This is especially for working people who do not have time to cook for themselves.
Therefore, you can actually start to hire several people like your food couriers, to deliver the food to your customers in certain locations.
Learn more about food delivery service before you can decide to add the delivery service in your restaurant or not.
Pros and Cons of Offering Food Delivery Service

Scale Your Business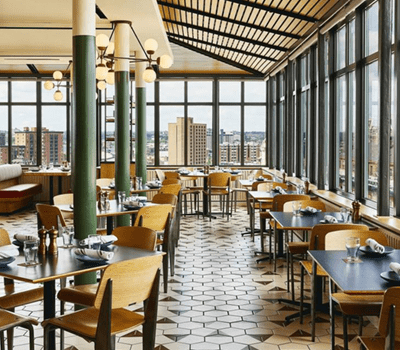 The positive cash flow indicates the success of your business, and it is a key driver to meet the longer-term business goals.
Having more money coming helps you to manage expenses and lets you know where you stand if you are planning for store expansion.
Reminder, if you are intending to open a new outlet or make a store expansion, ensure you have lots of positive cash flow so that you won't end up with debts or negative cash flow in the future.
Here are some tips that you might want to read as guidance to raise your restaurant's profitability.
6 Strategies to Help Your Restaurant Increase Profitability

Conclusion
Opening a food business Malaysia is exciting yet the gargantuan tasks to manage it is a tall order.
All you need to do is to come up with new brand ideas and uniqueness, to cater to the market demand and attract the customers.
However, have you heard about the GetSlurp POS system?
A technology company called Silentmode Sdn Bhd is the one who delivers innovative solutions via software as a service model by developing a product, Slurp, a cloud-based Point-Of-Sale (POS) system.
The Slurp POS system literally helps a lot for food and business retailers in Malaysia especially to improve their business efficiency, to enhance the customer experience and many more.
So, what are you waiting for? Sign up for a free demo on GetSlurp POS System today.