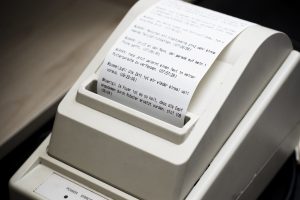 A receipt printer is one of the most common hardware bought with a Point-of-sale (POS) system. As the name suggests, receipt printers help you issue receipts to customers who are dining in or taking out from your F&B business outlet.

What most F&B business owners in Malaysia might now know is that there is more than one type of receipt printer. In fact, some receipt printers can actually help you save money in the long-term.

In this guide, we will compare the most popular types of receipt printers for POS systems and help you pick the right one for your business.
What to consider when buying a Receipt Printer?
When picking a receipt printer, you'll need to consider:
Upfront costs – how much will you need to pay to get on setup
Long-term costs – how much you need to maintain the printer
Compatibility with the POS system of your choice – is the printer compatible with your POS system and other hardware of choice?
Print speed – how quickly do you need to print the receipts?
Print colors – do you want your receipts to be colorful, or are you satisfied with black and white ones?
Thermal Receipt Printers
First one up is thermal receipt printers. Thermal printers are the most popular type of receipt printers around. You'll see them in cafes, restaurants and retail stores.
Unlike conventional printers, thermal printers don't use ink. Instead, thermal printers display receipt information by etching on heat-sensitive thermal paper. The printing process is also fast compared to conventional printers.
With thermal printers, you don't have to worry about refilling your ink cartridges, keeping your maintenance costs low.
The downside of using thermal printers is that they are more expensive than other types of receipt printers. The thermal paper that the receipts are printed on is also pricier than normal paper.
Overall, thermal printers are a great option if you want to keep your maintenance costs low in the long term and don't mind paying more upfront.

Dot-matrix Printers
Although dot-matrix printers aren't as popular as thermal printers, they're actually more common than most people think. For F&B businesses, they're the preferred receipt printer for hot kitchen environments where thermal printers are unsuitable.
On top of that, dot-matrix printers can print multiple copies of a receipt for different parties at the same time. While this is something thermal printers can also do, the process is much simpler with dot-matrix printers.
In the past, dot-matrix printers used to be known for being extremely slow. These days though, they're catching up. In fact, dot-matrix printers like the Epson TM-U950 can boast a speed of up to 311/233cps.
Even though they use ink, dot-matrix printers use very little ink compared to inkjet printers.
The biggest complaint people have with dot-matrix printers is that they tend to be noisy and take up more space compared to thermal printers.
For F&B businesses, dot-matrix printers are best placed in hot kitchens where receipts are required in multiple copies.
Inkjet Printers
Inkjet printers are the least popular receipt printers. They are a pretty rare sight these days, especially when paired with a Point-of-Sales system. As the name suggests, inkjet printers use the conventional ink injection to a paper method to print receipts.
Inkjet printers can print in a large variety of colors, allowing for more color choices when it comes to receipt design. Although not waterproof, the receipts printed using inkjet printers also don't become blurry over time like the ones from thermal printers.

Inkjet printers also tend to be cheaper than thermal printers. Though, with constant ink cartridge replacements, upkeep with inkjet receipt printers can be costlier than thermal printers in the long run.

For most F&B businesses, inkjet printers are an unnecessary expense. Although the printers are usually cheap, the costs of ink replacements will far outweigh any savings achieved at first. Always consider a thermal or dot-matrix receipt printer before inkjets.
Conclusion
Picking the right printer for your business can help support your business in the long-term. Thermal printers are the receipt printer of choice for most businesses thanks to their low long-term maintenance costs.
Dot-matrix printers, on the other hand, are excellent receipt printer choices for hot kitchens or if you prefer printing multiple copies of a receipt at once.
Finally, inkjet printers are only suitable when you want colorful receipts. The printers are cheap to buy but the ink cartridge replacements will continually bloat your monthly expenses. They are the least favorable option for most businesses.
By the way, are you looking for an F&B POS System?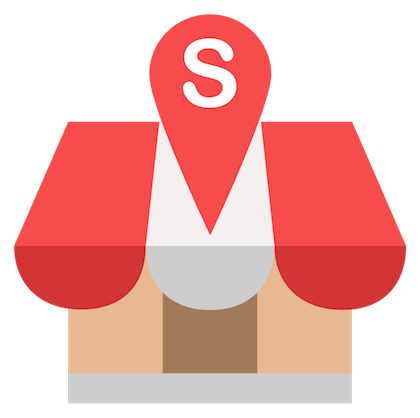 Slurp! offers an all-in-one solution for all kinds of F&B businesses.
P/s: Slurp! POS System is also compatible with Epson T81 & T88, Posmac TQ3C, T3B & T6B receipt printers too!