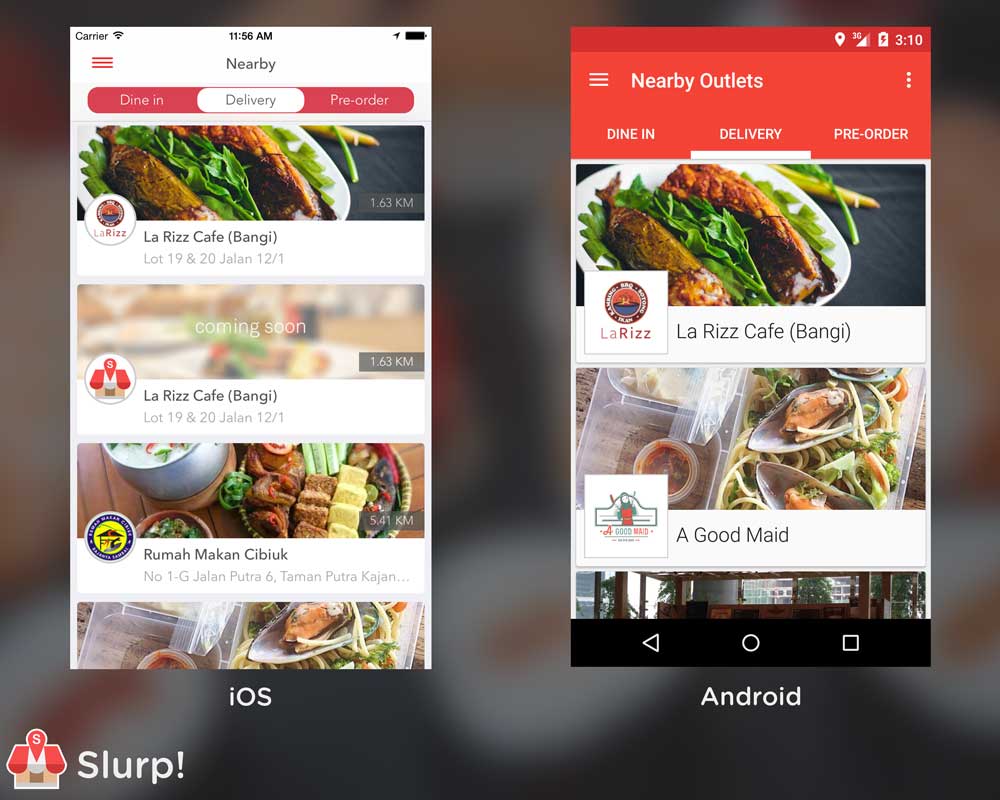 We've been listening to you! We first launched Slurp! ordering system app last year and since then, we've been busy working to improve it ins and outs, to say the least.
So yes, we've given Slurp! app for Android and iOS a makeover like how you can see the app is today.
We've done some facelifting of the app's interface to give you a new experience. Improvements include three tabs of Dine-In, Delivery, and, Pre-Order. So, pick your best! Notice we've changed the colors to a vibrant red.
If you are a new user, don't forget to take a look at the Settings in the Menu at top left corner and customize it to fit your personal needs so you will enjoy your experience using Slurp!
Don't wait, grab your Slurp! app today!
Download it on
iOS: Slurp! on App Store
Android: Slurp! on Play Store