One of the advantages of opening a restaurant in Malaysia is Malaysian do love their food. With restaurant reservations keep coming in, it might make your head spins.
Read this article to power the art of managing your restaurant reservation and perhaps winning the hearts of your customers.

Managing Restaurant Reservations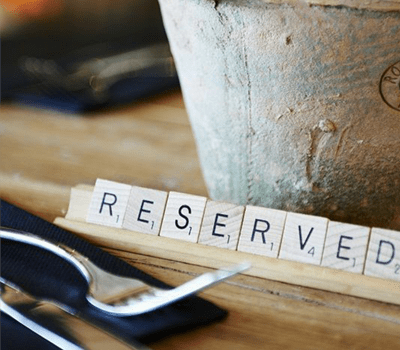 There is no fast escape nor magic formula to ensure you are not facing a risk of walk-ins searching for a table while your restaurant reservations still remain plentiful.
But, the thing is, what makes restaurant reservations seem significant in the operation? And, how to manage restaurant reservations?
Having the reservation organized to how you want it turn out to be actually make it easier for you to know the arrival of guests who come in advance to your restaurant, and run the diner services smoothly.
The first thing that you need to do is to prepare a floor layout for customers.
You can plan to organize and arrange the seat tables according to the quantity of people you expect for, or directly aiming for larger parties.
Besides, with the collection of information given to you regarding how many customers are coming in or need to be fed, actually make it easier for your kitchen staff, servers and host to plan efficiently to match to your customers' needs.
Meanwhile, the walk-in guests are also able to get their seats and not wait in a queue for a period as you need to achieve a balance between reservation and walk-ins people.
As a consequence, this may help you to minimise the quantity of open tables yet still increasing in your restaurant's daily earnings.
But still, you need to gear up your game and take several steps to enhance the restaurant overall operations process.
Check out them below, to get some tips.

1) Sending Email to Prospective Diners as Reminder.
A common issue that almost all restaurants experience. That's when there is a no-show diner during the last minute.
However, there is an alternative to shove off this attitude by requesting a confirmation to the customers. A simple email reminder through an online tool, to ask them the status of their table reservation.
At the same time, we are sort of reminding them about the reservation because sometimes there is a huge gap between the booking time and the day where these customers should show up.
2) Impose a Charge
Try to give a lesson to the customers who never show up on time or for no-shows at all.
You may start to charge these customers a certain amount to portray you have a strict no-show restaurant policy too.
This might make several customers uneasy as they need to stick to the restaurant policy, but on a bright side, you may avoid the scenarios and revenue decline.

3) Offer Incentives
Offering something nice, like a discount to customers as portraying that you're appreciating the customers' presence to show up on time for their table reservation.
When the customers are pleased with your service, they might want to boast about it in their social media.
This absolutely motivates the other diners to come to your restaurant on time, or according to their table reservation time schedule.

4) Delegate Reservation Duties to Specific Staffs
A better approach to avoid your restaurant experiencing double booking and lost reservation is to designate responsibility to a few of your employees for each shift.
Your employees should be alert on such things; the requirements of booking a table, monitor the booking schedule, and find out the availability for dinner, brunch, hi-tea, and many more.

5) Research on Average Dining Time per Table
You should know how vulnerable it is to conduct research before you agreed to take any reservation from customers in the future.
All you need to do is to find out the quantity of tables in your restaurant and what is the average dining time per table.
This has to be done or your customers might need to queue for their tables for too long.
Side note, excessive dining time and having open tables for some period may cause a negative impact towards your bottom line.

6) Call Ahead Seating
This tactic might work on someone who wants to make their table reservation over the phone, while they are making their way to your restaurant's location.
Nowadays, people are more engaged with apps, instead over the phone. This is why people prefer to book online, which is easier and faster.

7) Keep Some Tables Free
Letting a few tables free during the peak hours is fine. Thus, the walk-in customers might be thrilled to get a few tables to themselves for diners although they are not making reservations beforehand.
This method somehow prevents the unwanted scenarios where several guests may show up out of nowhere, and might clash with other reservations that have been made.

8) Use an Online Reservation System
Should start to make use of an online reservation system as one of the convenient ways to book for tables at your restaurants and check out empty tables for walk-in customers in advance.

Conclusion
Concisely, there are several benefits to focus on while managing your restaurant reservations efficiently, as it actually brings advantages to your restaurant and customers too.
But, not going to deny that optimizing the restaurant reservation can be quite challenging.
Thus, you should properly address the restaurant management to achieve a success for your F&B business.
Have you heard about Integrated POS solutions? A POS system provides you with up-to date data regarding all the customers that you had dining at your restaurant.
Slurp provides features such as Table Management and Waiter App that suits the best to help you with future reservations and walk-ins.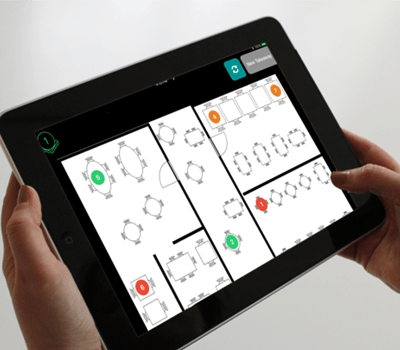 Slurp! Table Management enables you to set up your own layout that fit to the events, by using Slurp's simple interface and you can keep the entire restaurant's layout in the system device. Now, isn't that a convenient way on how to manage restaurant reservations?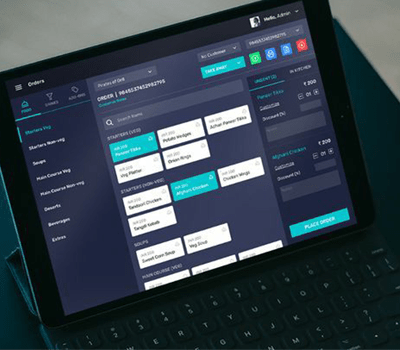 Meanwhile, for the Slurp Waiter App, it alerts the waiter to receive and manage pending orders or bills instantly using Slurp devices. No more bell calls or waving hands though!
Last but not least, have you heard that a proper customer management might help increase profit? If so, how is it done?
The more customers come and buy from you, the more likely you have a high possibility to achieve your business goals.
Thus, you just need to do some investment in your customer acquisition for you to exceed investment in retention too.
As a businessperson, you may need to gain more clients, but you should retain current customers so they remain loyal to you.
Moreover, it is cheaper to keep existing clients than getting new ones. All you need to do is to analyse clients' feedback, know their behaviour and aim for the bigger revenue. The chances of your business succeeding are higher too.
Since you've read our article on How To Manage Restaurant Reservations, perhaps you can start with us.
If you want to know more, you read on how to increase your profit here, here and here.
Check out our Instagram for more updates or you can..