Today, we have the internet to make our lives easier. But, if you are a restaurateur, you have restaurant apps to make your job easier.
Never heard of apps that can actually help you do your job at the restaurant?
You have been missing out. Hurry up, catch up with us as we reveal to you 13 must-have restaurant apps simplify your F&B business. Let's get to it…

1. SLURP!
First, let's start with Slurp.
Slurp is an operations management solution that offers a variety great features for you to cater your F&B business.
It provides technology devices based on POS and includes features with inventory management, real time sales report delivery, reservations management and order management.
However, this Slurp! System is available on IOS only.

2. 7SHIFTS
7shifts platform helps your food and beverages streamline operations in one platform such as scheduling the restaurants and workload management and workforce communication.
This application is available for Android and IOS users.

3. FRESHBOOKS
The Freshbooks cloud-based accounting solutions actually aid you to use for your accounting. You can create invoices, accept online payment, record payment, tracking your time and expenses too.
Freshbooks is available for Android and IOS users.

4. IFTTT
IFTTT means If This Then That. It actually helps to contribute more to connecting all available apps and creating 'recipes' for you to seamlessly communicate with other people and share important information.
It is available for IOS and Android users.

5. EVERNOTE
Evernote makes it easier for people to write down, synchronize the notes in multi-devices, organize them into specific categories, so you will know which is significant at the time.
Nevertheless, Evernote has this feature on document scanning, allowing you to snap photos, PDFs for you to be more secure on information data given.
You may access Evernote through windows, Mac, IOS, Android and web.

6. FEEDLY
Feedly contains RSS feeds where it connects to all social media, millions of web feeds and publications, where you have a backlog of blog posts or articles that you might want to read later on.
You may found Feedly on Web, IOS, and Android

7. OUTLOOK / GMAIL
You ought to know, Outlook and Gmail are the biggest email apps in the market that can ease your communication on the go.
Not only that, Outlook can create significant events from your email for supported senders and adds the items to your calendar, to ease reservations processes, including restaurant reservation.
The outlook for Gmail is almost available on Web, Android and IOS.

8. MAILCHIMP
The MailChimp it is a marketing automation platform that enable for you to construct email campaigns using the templates given to send to your customers, and using the access to track the email performance
MailChimps is available for Android and IOS users.

9. REVIEW TRACKERS
Features of Review Trackers allow you to track all of the customer experience and reviews before using this data to gain insights to enhance your business, all in one easy dashboard.
Only available for Android, IOS and Web.

10. ORDERLY
Orderly has come with features that draws price lists on the local and national levels.
Nonetheless, it helps you to stick with paperless invoice, automatic accounting and manage inventory in all one app.
You may also export GL spend reports from the app to the software.
You can get Orderly as it is supported for Windows, Android, and IOS.

11. HOTSchedules
Hotschedules is a mobile-friendly app for the managers to manage tasks and view employees' job performance. You may schedule the labor task for the right person at the correct time.
Hotschedule is currently available for Web, IOS and Android users.

12. HOOTSUITES
Hootsuites helps you to monitor and scheduling restaurant apps, for all social media accounts in one place. You can schedule the post, analyse the performance, promote your business, and many more.
It is currently available for both Android and IOS users.

13. Bonusly
Last but not least, Bonusly.
Bonusly is a management application where it analyses and recognises the best hardworking employees for them to redeem their points and prizes for being productive to help a lot for the restaurant.
You may easily access Bonusly with IOS and Android apps.

What Say You?
From the list of all top businesses with productivity tools and apps above, this might help as resources for you to help you find the best restaurant app for streamline business operations.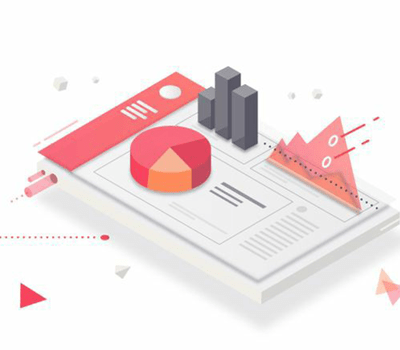 Besides, this list also might help you to stay up-to-date with the recent system, especially when all the features are made every day in the software, technology and services that are built to ease your F&B business.
Contact us right away to know more about the system.

Do you need a POS System that has it all? Get Slurp!